Alternative choices for powering boats are expanding at warp speed these days, because funding is available via government grants and competition is fierce. Excessive weight and slow speeds have held back development for years, but as demand for greener options increases, many new power systems are being developed.

Electric inboards were first introduced at the Chicago World's Fair in 1893, so we are back to the future on that front. Propane is another, newer alternative, as is re-powering with electric using standard mounts that fit in the same footprint. These may be set up with solar or wind power options, a genset or shore chargers.

Here's a look at what's happening with some of the major players in the alternative power market right now.

Elco Electric Inboard Engines

A completely green system; leaves no exhaust, operates silently and may be installed to standard mounts. Can be fitted for common-shaft connection or sail drive. Zero carbon footprint if charged by solar or wind power options. The encased system is water resistant, with only one moving part, and needs no tune-ups or winterizing. The motor runs cool and will not heat up the cabin.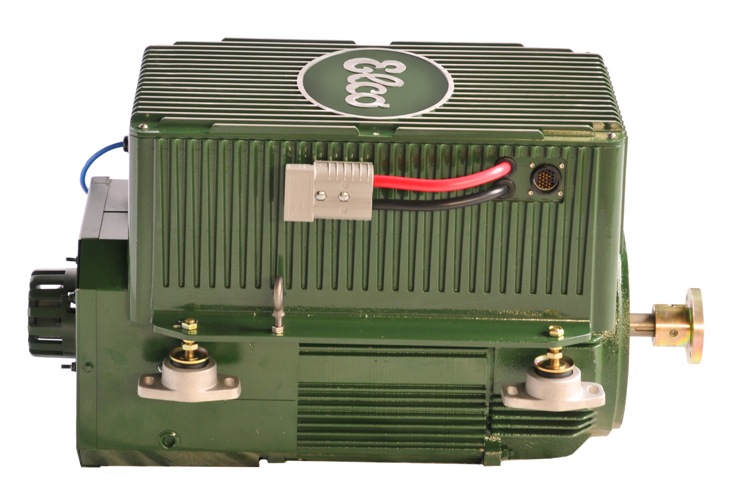 Elco produces six models for use in sailboats, launches and catamarans 15 to 75 foot. Variable battery installations can be conveniently placed to use as ballast. Throttle and gauge ignition key, power indicator and a push-button starter are included. Elco provides more than twice the cruising range of an equivalent diesel engine in a hybrid system. www.elcomotoryachts.com

Lehr Propane Motors

Lehr's first patent was granted in 2008, and the small engine's propane fuel is recognized as a "green" energy source that reduces emissions, protects the environment and reduces our dependence on foreign oil. The company currently produces four four-stroke outboards from 2.5 to a 15 hp.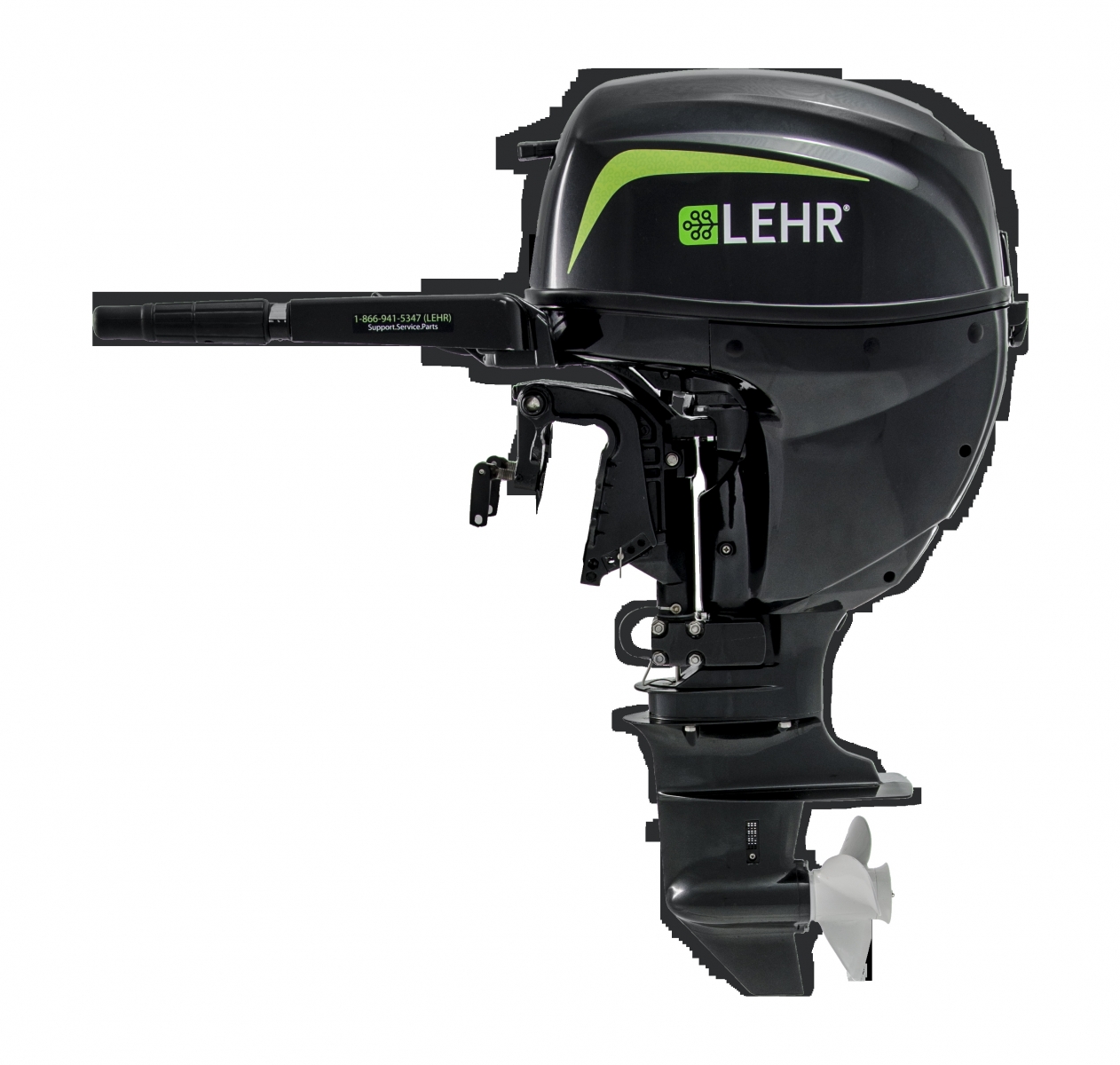 Capt. Bernardo J. Herzer, founder and CEO of LEHR, states his 9.9- and 15-hp engines have the first internal electric start batteries weighing less than two pounds. Engines come in 8-, 15- or 20-inch shaft models using a typical 5 gallon propane tank.

Propane has no ethanol and does not degrade over time. It is a powerful, 110-octane fuel. Eco-friendly, it was listed as an approved alternative fuel in the Clean Air Act of 1990 and the National Energy Policy act of 1992. Propane engines are 50 times cleaner than gasoline engines. www.lehrmarine.com

Thoosa Electric Inboard Motors

The five electric, inboard drive systems made by Thoosa are 48 volt, using a LMC permanent magnet motor set up in a gearing console made from stainless steel and regulated by a four-quadrant motor controller. The motors can be used on boats from 15 to 48 feet. A combustion engine idles at 700 to 800 rpm and rotates at 1500 to 2000 rpm to gain enough torque to move forward. Thoosa's electric system does not idle and provides full torque for acceleration to gain desired speed, after which power consumption drops significantly.

The drive system is lightweight, and batteries can be distributed for ballast. The only maintenance parts are brushes and a gearbelt with lifetimes of over 3000 hours, easy to replace. Installation is simple, without use of heavy tools, due to weight of the motor, gearing and controller. www.c-e-marineamericas.com

Torqeedo Motors Outboard Electric Propulsion

The Torqeedo outboards available since 2005 are produced in 1 to 40 hp, which can be upgraded to 80 hp. They feature a safety release connector and well-designed propellers that reduce or even remove drag from the hub.

The Deep Blue model has a12.8 kWH high-voltage, lithium battery with touch-screen instrumentation and GPS range calculation. A 3 kW battery charger delivers a full charge in four hours, and a solar charger are also available.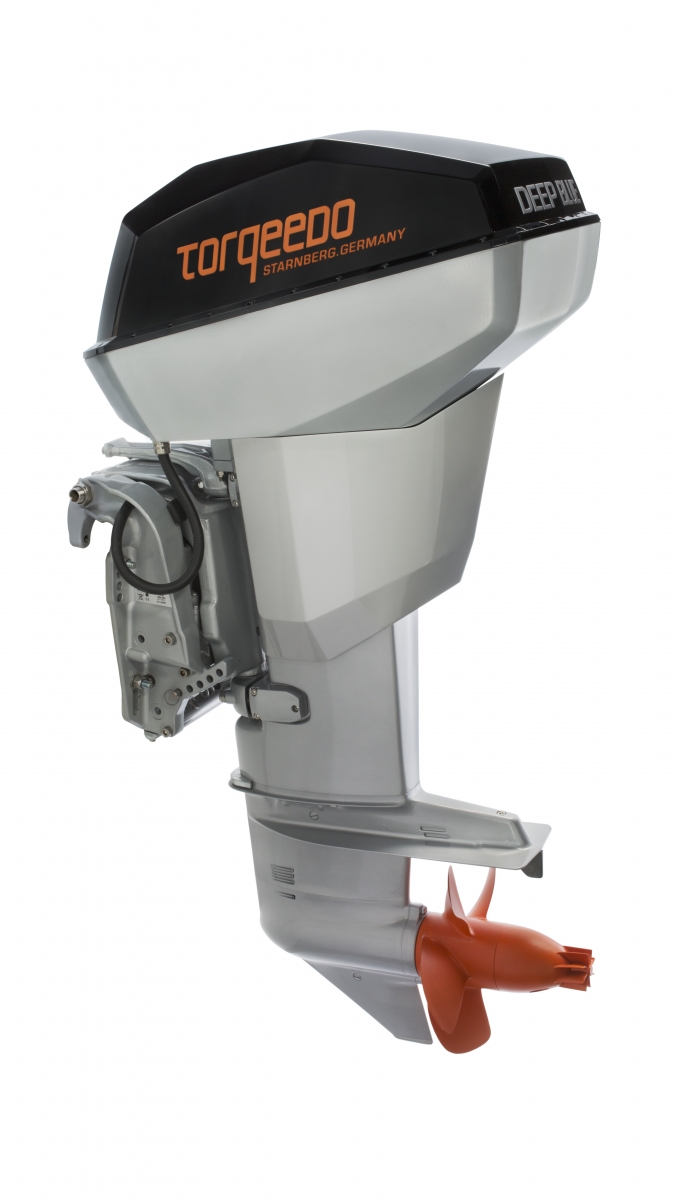 For use on kayaks, a 1-hp motor is available. With special mounts, it fits in the trunk of a car with room left over. It is the lightest outboard on the market at 16 pounds, including the battery. Maximum speed is 6 mph, but you can achieve a range up to 25 miles at a lower speed. There is an integrated onboard computer with GPS-based range calculation. www.EPowerMarine.com

ElectraCraft Electric Inboard Power

ElectraCraft lays claim to being the world's leading manufacturer of electric power boats. It has been building high durability, low maintenance, environmentally-friendly electric-driven boats since 1975. Guests onboard often ask, "Is the boat running?"

Custom built ElectraCraft inboard motors are clean, quiet DC engines with Goodyear belt-drive systems with a 48-volt main power supply and 12-volt accessory system. The motors have a four-blade, high-efficiency Nibral propeller and an infinitely variable actuator for smooth acceleration. www.electracraft.com

Spincraft Inboard Electric Motor

A 3.7 kW genset provides continuous 110-volt/30-amp service on less than a gallon of fuel every four hours. The electric drive DC 36, 3-hp motor achieves a top speed of 8 mph for eight hours. Drive systems consist of motor, control box and throttle, and are available in 24-, 36-, or 48-volt belt-driven directly to the prop shaft. www.spincraft.com

CONVERSION COMPANIES

D&D Motor Systems Inc. Electric Inboards and Outboards

D&D designs and manufactures specialty high performance DC motors and controllers for marine applications. It provides conventional engine replacements for inboards and outboards.  http://ddmotorsystems.com/ElectricBoats.php

Electroprop Power

Electroprop specializes in building high efficiency air- or water-cooled gear-driven drives. They can be coupled to DC generators for Serial Hybrids. From design to installation, Electroprop will support a conversion to electric power. www.electroprop.com