Quimby's 2017 Cruising Guide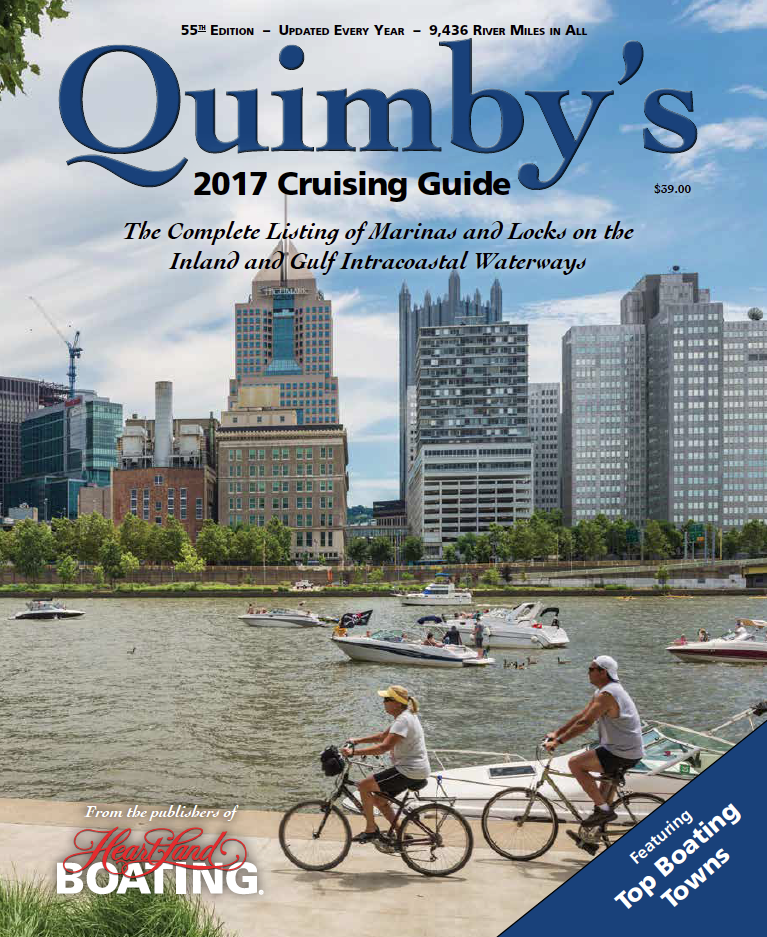 *A handling fee of $3.00 per item will be added to your shipping total at checkout.
The ultimate resource for boaters who cruise in mid-America — including The Great Loop. Updated annually to deliver the most accurate information, it covers 9,400+ miles on 23 navigable rivers and waterways.
Quimby's has detailed descriptions of 1,250+ marinas, locks and dams, and waterside facilities, providing crucial information on where to find fuel, dockage, supplies and service. It is arranged by river, then river mile, making it easy to use when routing a trip, with additional navigation notes, mileage charts, inland boating tips and local attractions making it an essential part of any onboard library.
Special 2017 editorial feature on Top Boating Towns along the inland waterways.